Welcome to the Radio Science Lab
As wireless networks become more complex, move to higher (or lower) frequencies, and/or are deployed in more challenging situations, propagation and channel models that accurately describe the new environments must be developed. By translating our knowledge and understanding of the wireless environment into propagation and channel models useful in system analysis, design, and deployment, the UBC Radio Science Lab helps designers gain useful insights, make better decisions and thereby achieve their system coverage, reliability and performance goals.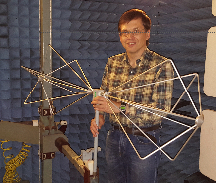 Prof. David Michelson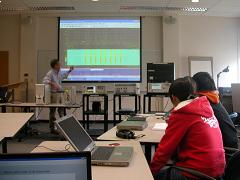 RSL Channel Modeling Seminar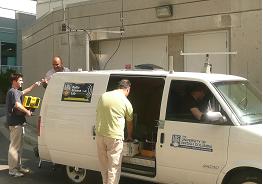 RSL Propagation Van

The UBC Radio Science Lab conducts a variety of wireless research projects with support from industry sponsors, standards groups and government funding agencies. Our current projects include:
Propagation and Channel Modelling
Wireless Channel Sounding using Distributed and Synthetic Arrays
(NSERC)
Millimetre-wave Propagation and Channel Modeling in Indoor and Urban Environments
(in collaboration with the U.S. National Institute of Standards and Technology)
Millimetre-Wave Propagation and Channel Modelling
(in collaboration with the Communications Research Centre Canada)
IEEE Std. P211 - Standard Definitions for Radiowave Propagation
(IEEE Antennas and Propagation Standards Committee)
Smart Transportation
Clean, Connected and Safe Transportation Testbed / AURORA 2.0
(Canada Foundation for Innovation)
Intelligent Forestry Transportation Systems
(FP Innovations)
Human Behavior Detection in Cars Using Wireless Sensors
(in collaboration with the University of Aalto)
Smart Cities
Characterization and Tuning of the BC Hydro Multi-Service Grid Network
(BC Hydro / Powertech Labs)
Long Range Wireless Technology Testbed for Smart City Applications
(UBC-Cisco Innovation Fund)
Space Technology
Satellite Constellation Design for Remote Sensing Applications
ORCASAT - Optical and Radio Calibration of Atmospheric Attenuation Cubesat
(Canadian Space Agency, in collaboration with the University of Victoria and Simon Fraser University)
Ultra-low-profile VHF antennas for Earth-space Communications
(Inevitable Technologies / Orbcomm)
More Information
Inquiries from prospective sponsors and graduate students are most welcome. Please contact Prof. Dave Michelson.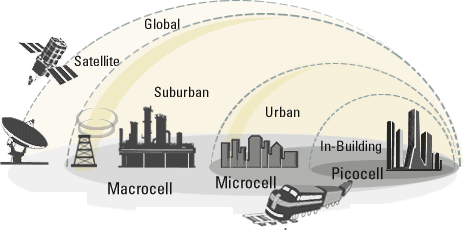 ITU-R Propagation Zones