About Us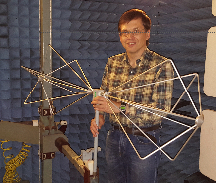 Prof. David Michelson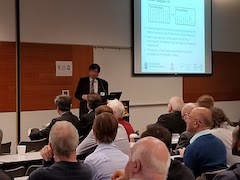 Channel Modeling Presentation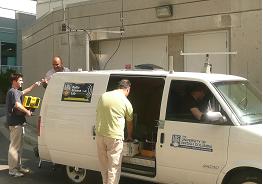 RSL Propagation Van

Our Mission
To contribute to the theory and practice of next-generation wireless communications and radar system design with particular emphasis on systems engineering, channel modelling, airlink design, electromagnetic compatibility and spectrum policy.
To support Canadian industry, government, and academia by addressing research problems of direct and immediate interest to them, often under the aegis of collaborative research agreements.
To train, through both research and course work, highly qualified personnel (HQP) in wireless communications and radar systems design who will meet the staffing needs of Canadian industry, government, and academia.
To serve both the university and the community through participation in committees, boards and related bodies.
Our Lab Motto and Research Philosophy
Our lab motto is Scilicet Videre or See Clearly.
Our research philosophy is rooted in the real world and draws heavily from Prof. Michelson's experience working with both industry and government labs. Our emphasis on:
appreciation of the broad view, including policy implications,
development of elegant (and cost-effective) rather than complex (and expensive) solutions and
the use of measurement to both test and reveal the underlying theory.
helps to ensure the relevance and practicality of our results
We firmly believe that development of effective communication and project management skills is essesntial to both short- and long-term success and provide many opportunities for lab members to become increasingly proficient in these areas.
The Four Steps of Research
We view research as a four-step process:
Planning - Appreciating the context of the problem, understanding previous approaches and their limitations, and identification of new approaches that overcome those limitations,
Tool Development - Developing the analytical, simulation, prototyping and measurement tools required to assess and refine these new approaches,
Research - Revealing the trends and patterns that define the performance of these new approaches and using the insights gained to improve them,
Dissemination - Sharing the results and outcomes through presentation and publication.
Our acknowledgement that development of the tools required to undertake a given project should be considered distinct from the research phase is somewhat unique. However, we believe that tool development is a non-trivial undertaking that often marks the difference between a successful and unsuccessful project and should be given appropriate recognition as such.
Our Current Research
Our current research focuses on next-generation wireless and radar systems that will help to transform land and marine transportation, and the urban system, natural resources and national defence sectors. For more information, click either here or on the Research tab on the main navigation bar.
More Information
Inquiries from prospective sponsors, graduate students and postdoctoral fellows are most welcome.
Please contact Prof. Dave Michelson.